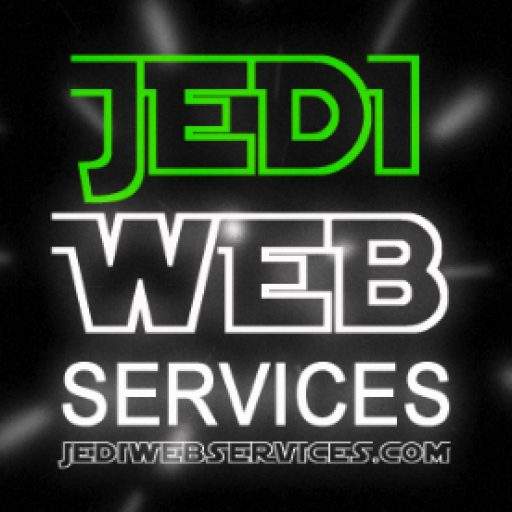 0%
Digital Marketing and Online Advertising Services
At Jedi Web Services, we're not your typical digital marketing company. We excel in providing affordable, effective internet exposure through a range of online marketing avenues. With over five billion internet users in the US, the importance of being easily found online is clear. Search engines like Google are the go-to for most potential customers. Our team has the expertise to help your business stand out and get the edge over competitors.
We offer custom digital marketing strategies that fit your current and future needs. In today's "Age of Information," providing customers with accurate and detailed information is essential.
Google Places Optimization
Google Places are the local map listings. We optimize these listings and guarantee first page placement on Google for at least 2 of your 5 chosen keywords.
Web Design / Development
JWS Website Designs are both astatically pleasing and SEO friendly. We specialize in SEO friendly, WordPress website designs that convert.
Logo Design
Logo designs by Jedi Web Services will make your brand stand out, like a Rebel
with
a cause.
Content Creation
If content is King, then content from Jedi Web Services will rule them all! Our point is, it's good. We write SEO friendly copy, design advertisements, create and edit videos, and more!
Research & Reports
Our team runs extensive research and analytics reports. These act as progress reports and include keyword research, rank tracking, website audits, and link-building reports.
SEO
Search Engine Optimization is done On-Page and Off-Page. JWS specializes in both, as both need attention in order to rise in search engine rankings.
Web Development and Design
---
Are you in need of a custom website that is both visually appealing and optimized for search engines? Our Jedi Webmasters are here to help. With strong backgrounds in search engine optimization (SEO) and graphic design, we know how to create websites that are not only eye-catching, but also effective at converting online traffic into new clients or sales. Trust our team of experienced professionals to deliver a website that meets your needs and exceeds your expectations.
Online Ranking Enhancement
---
If your business listing is not on the first page of Google or other major search engines, you might as well have an expensive billboard on the moon. Without first page placement on search engines like Yahoo, Google, MSN, and Bing, you are missing out on potential income, clients, and business opportunities to competitors who are occupying what should be your spot on the first page. In online advertising, the first page of Google is the most sought-after location. Make sure your business is there to maximize your chances of success.
Local Map Optimization
---
Are you looking to reach a local market? Our business profile listings can help. We create professionally optimized listings that increase your company's online exposure on the internet. These listings offer everything a full-page ad in the Yellow Pages does, plus an interactive map to your location, business details, a link to your website, links to other websites that mention your business, and customer reviews. You don't need a website for our listings, but having one can improve your online placement even more. If you need a website, we'll provide you with a basic one-page website for free. Within 30 days, we can anchor your business profile listings on the first page of Google, Yahoo, MSN, Bing, and more. Our interactive business profiles, combined with premium online placement, provide quality leads and put your business in front of anyone searching for your type of business.
First Page Placement Guarantee
We guarantee first page placement on Google for at least 2 out of your 5 chosen keywords, which we will help you select. Often, we accomplish getting all 5 keywords on the first page, plus many variations of those chosen keywords. If we don't meet our minimum guarantee, you will not be charged.